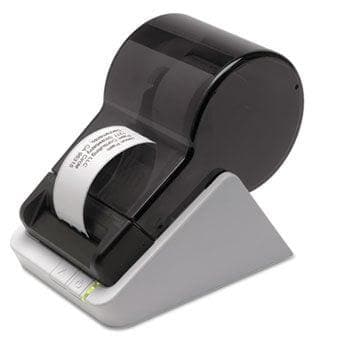 Seiko Smart Label Printer 620, 2.28" Labels, 2.76"/Second, 4-1/2 x 6-7/8 x 5-7/8
Please be aware that this product is non-returnable.

The faster, easier and more affordable way to get organized. Connect via USB to your PC or Mac®. The sleek user-friendly design makes it effortless to load or change labels. Enhanced Smart Label Software provides plug-in support for Microsoft Word®, Excel®, and Access®, easily captures web cam images directly to the label, and prints scannable barcodes for 12 of the most popular barcode symbologies. Rapidly format, customize, print, and save all the labels you need. Get organized with address labels, file-folder labels, shipping labels, name badges, multipurpose labels, and more. No more half-used sheets, awkward templates, or expensive toner, ink, or ribbons.