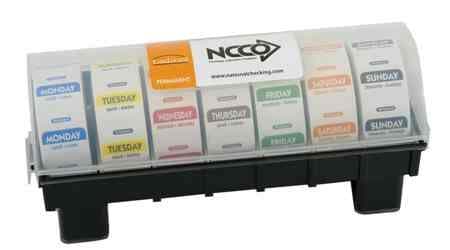 1" x 1" Permanent Day of the Week Labels Kit (Monday - Sunday)
1" x 1" Trilingual PERMANENT LABELOCKER Kit (Mon. - Sun.)
1,000 Labels per Roll - 7 per kit
Includes Dispenser

1″ permanent LabeLocker kits feature hard plastic dispenser cases filled with a full roll of each 1" permanent day of the week label.