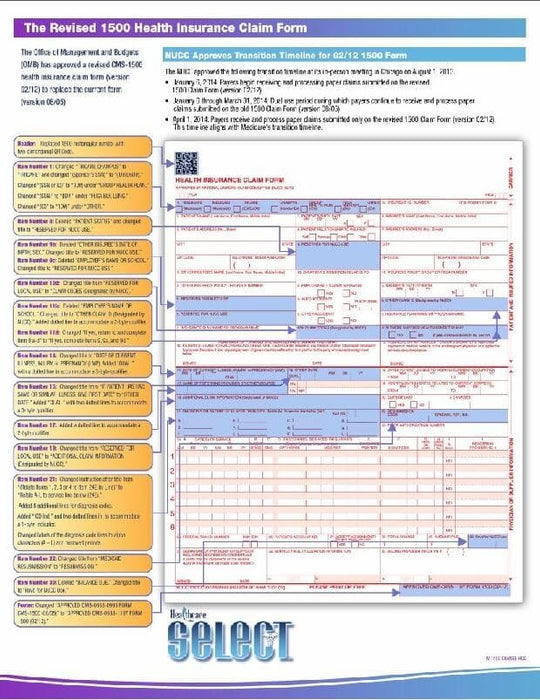 HCFA 1500 - CMS1500 Claim Form for Laser Printers (500 Forms/Case)
Blank CMS 1500 Claim Form 1-Part Laser CMS 1500 Forms are sometimes called HCFA 1500 Forms

Item #: WCMS-1500CS12
New form has place for NPI number.
Works in inkjet printers or can be handwritten 1 part OCR scanable paper.
Black and red ink.
100% compatible with UCCI requirements.
Case Qty: 500 Forms.
Weight/case: 5 lbs.
APPROVED OMB 0938-0999 FORM CMS-1500.

These are the NEW CMS 1500 forms (HCFA 1500 form) mandated by the U.S. Centers for Medicare and Medicaid Services (CMS) to be in use by July 1, 2012, adding the split provider identifier fields for NPI numbers.