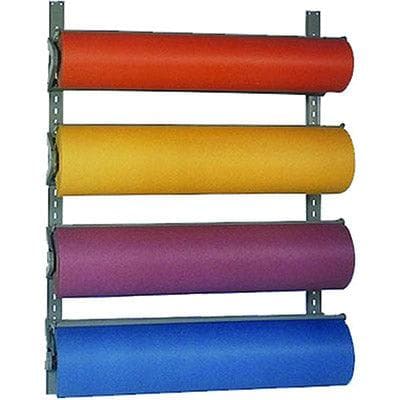 24" Butcher Paper Dispenser Four Roll Wall Rack

*This product takes approximately 5 - 7 days to ship


Features:



Holds up to 9" diameter rolls.
Finished in a gray baked powder coat.
The racks use regular spring-loaded blades with locking devices for easy roll changing.
Trim Master(M883-24) available for this unit.