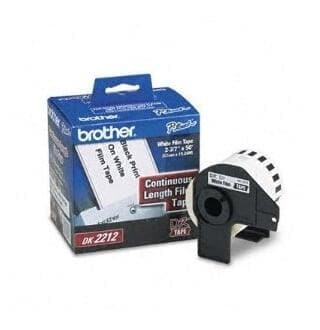 Brother DK-2212 Continuous Length White Film Tape for QL-500/QL-550
These black print on white continuous film tape labels are ideal for use with your Brother QL-500 and QL-550 labeling systems. The roll measures 2.4" by 50'(62mm x 15.2m). One roll per box.



Continuous-length, label making film tape is designed for use with Brother QL-1050, QL-1050N, QL-1060N, QL-500, QL-550, QL-570, QL-570VM, QL-580N, and QL-700.