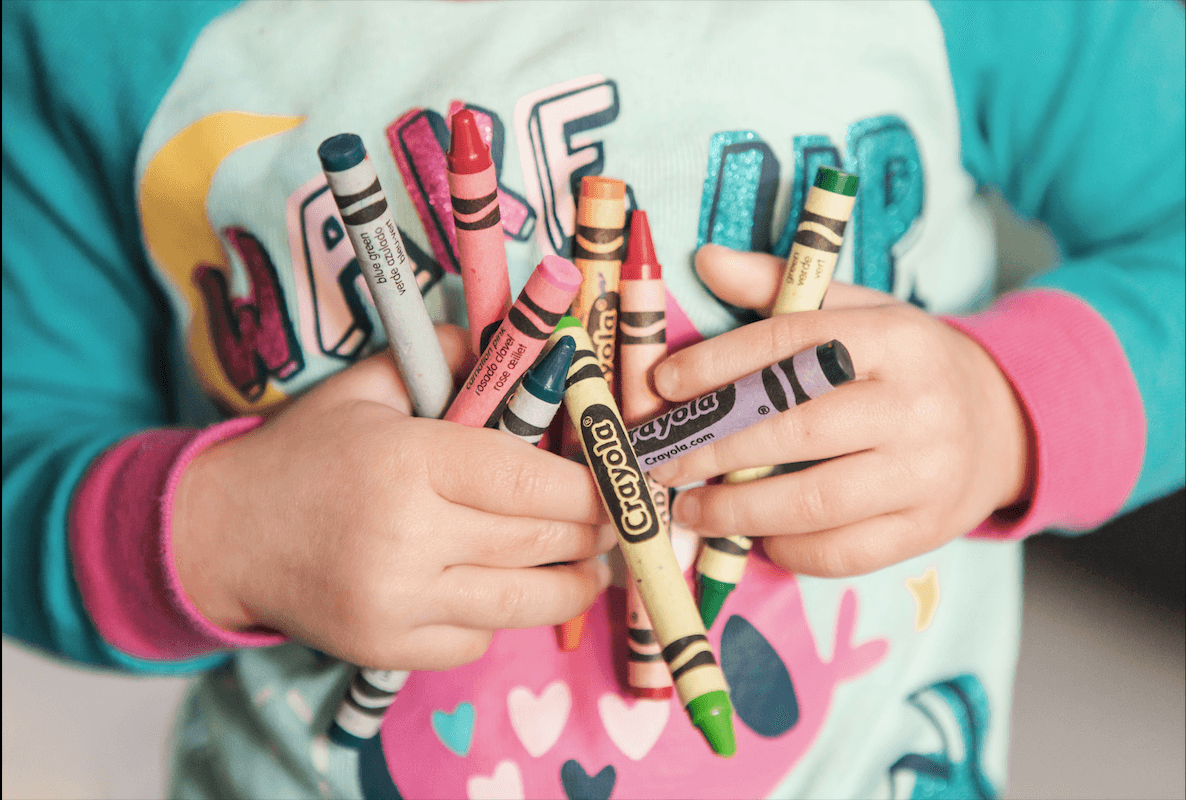 Why Your Restaurant Needs Crayons
If you've been a visitor to any restaurant chain in the last few years with a child in tow, you know that with very few exceptions, you will be offered a children's menu that can be doodled on, along with a set of crayons. 
Budding restaurant owners often ask why they should provide crayons at their venues. With this in mind, here are five great reasons why your restaurant needs crayons.
1. Crayons are normalized and expected. 
Surveys have consistently found that families are so used to receiving crayons at restaurants that they are now an essential part of restaurant supplies. Because children now expect to receive them whenever they visit, creating any sense of disappointment in a visit can result in the restaurant losing future business. 
2. Crayons are a stress buster.
Left without distractions, children can become noisy. This can be a problem for fellow diners, as well as the family of the children. Crayons give busy hands something to do when paired with kids' coloring sheets. The time spent coloring in the sheets can help pass the time until their freshly cooked food is delivered. 
3. Crayons are great for your brand.
Restaurant crayons, such as those supplied by POS Paper, can help to improve and build your brand image. It can enhance your visibility both within and away from the restaurant. While they are a relatively minor investment, they are liable to travel outside of the restaurant in the hands of your younger visitors, along with any customized menus that they have been working on. These sheets can remind diners of their trip, creating requests to return to your establishment. Customized crayon packs or simple branded sticky labels on the crayons themselves work in the same way.
4. They are cost-effective.
While there are many ways to promote your brand, these can be costly. Crayons are perfect for securing brand loyalty in smaller patrons. The Crayons themselves are low cost, virtually mess-free, and they are kid-safe. You can order them in bulk quantities, either in hygienic cellophane wrappers or as loose crayons. As a note, parents love the cellophane-wrapped option for obvious reasons. 
5. Crayons are good for kids.
Beyond simply being fun to use, Crayons are suitable for developing children's physical and cognitive development. Handgrip skills, hand-eye coordination, color identification, and many other benefits come from working with these art materials. For older children, the opportunity is there to work on handwriting. Parents will often take the opportunity to bond with their children while playing with or adding to their works. Undoubtedly, one of the most popular drug is Lexapro . Not that you'd ever know it, medicine may also be used for purposes not mentioned below. Now let's talk now about most common problems. Topics about the matter are very popular now. In the long run there are some serious health risks in taking prescription remedies. The very first matter about this is that, nearly all over-the-counter drugs have sometimes harmful side effects, from muscle aches to death. 
Survey your patrons. The parents visiting your restaurant will soon tell you that the perception of child-friendliness is essential in their decision-making process when deciding where to take their family for a meal. Don't let this lucrative business slip through your fingertips.  Venues attract parents by providing an easy experience for handling the wait and will soon discover a new and loyal customer base.