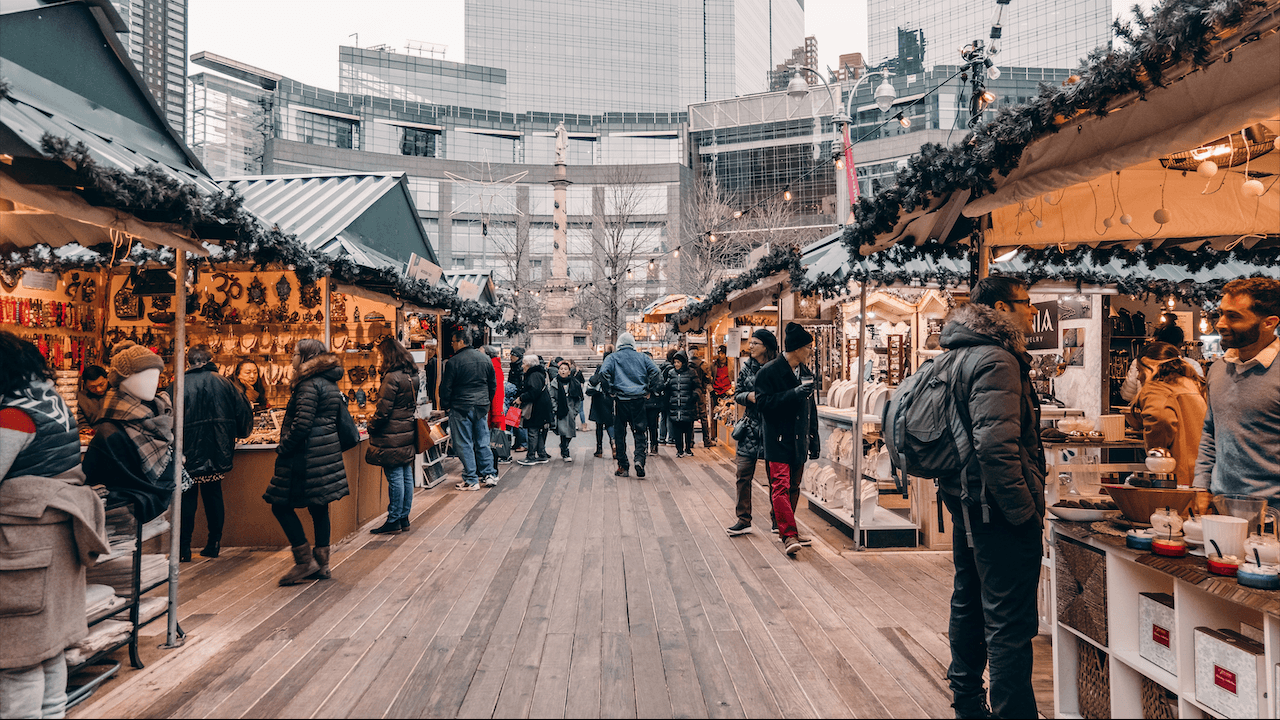 Surprise Your Customers This Holiday Season With Custom Printed Thermal Rolls
When it comes to thermal printers, we know that the output is pretty simple fare – receipts, barcodes, labels, and so forth. However, it is possible to have logos or other graphics printed onto the thermal paper. We'll walk you through how this can be used to great effect in the holiday season. Thermal printers have the great benefit of being cheap to run, fast to use, and are a staple of any high street business. For online brands, the thermal printer can still play an important role in processing invoices, billing notes, and packing slips. 
Thermal printer rolls are supplied blank on the side that needs to be printed on by the business, i.e., for receipts, but the rear of the paper roll can be pre-printed with anything a company might desire. As the holiday season approaches, savvy retailers are putting this prime paper real-estate to good use in a number of ways:
1. Print your logo.
By making use of custom printed thermal paper, you can cheaply achieve the simple act of putting a logo to the rear of the receipt paper, which will help customers recall where they have shopped. If they had a great shopping experience with your brand, this would help remind them to revisit you. This is therefore great for brand loyalty.
2. Add seasonal greetings.
Nothing is nicer than receiving friendly, warm greetings on these cold winter days and nights. Remind your customer that you value them by wishing them happy holidays. By appearing as a caring retailer, your business will be regarded as caring. This immediately makes shopping with your business a higher priority for some customers. 
3. Use promotional codes.
In the weeks or months before the holidays, your business has the opportunity to tempt your customer into repeatedly spending with you. You can opt to provide a code for a certain percentage or a set cash value off of their next shop. Alternatively, make your receipts like loyalty cards, suggesting they will receive a discount if they bring in the appropriate number of store receipts at a later date. All of this helps engage your customer and continue building brand identity and loyalty.
4. Remind customers of important dates.
The rear of your receipts can carry important dates. Key information might be your extended returns policy for items purchased before the holidays and intended to be given as gifts. Alternatively, you might want to confirm that you have a boxing day sale or other essential store events. 
Most customers choose to take their receipts and store them away in case they are needed. Customize your POS Paper thermal rolls, and you can easily reap the benefits that come from embedding subtle prompts for your customers to return to your store.