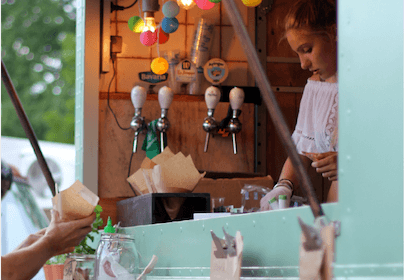 Print Receipts from Mobile Devices
Printing from your Smartphone can seem challenging for those who are not aware of the latest technology, but guess what? We make it easy with our mobile printers and paper. Printing from your mobile devices, whether you are using iOS, or Android devices, is totally possible!
Mobile Print Your Receipts with Bluetooth or USB
As the technology grows, there is a rapid change shown in the development of smart devices and tools that are used for printing purposes without buying heavy-duty machines. These devices are accessible for all business types! 
Check out this mobile printer that we offer. Not only is it affordable, but it is durable! This printer is battery operated and has both Bluetooth and USB connection points. Whether you use an iPad, iPhone, Android, or laptop, print your receipts on the go!
Mobile Printers Offer Customers Accessibility to Your Products
How often have you been somewhere where you wait in line, go to check out and realize it's CASH ONLY. How frustrating! What's even more frustrating? Being the business who has to turn away customers because they don't have cash.
What vendors don't often realize is that collecting payments on mobile devices is fairly simple!  Utilize your Point of Sale System with our Mobile Printers, and you have an entire operation to complete your sales - all from your mobile devices. Never turn away a customer again!
Don't forget your mobile printer paper!
The receipt paper that is compatible with a mobile printer is different from your standard receipt paper that works with your printer at your Brick and Mortar shop. There are a variety of options to choose from, but don't worry, we have you covered! Check out your mobile receipt paper options here. 
Take your business anywhere!
With a mobile printer, the possibilities are ENDLESS on places to take your business. Pizza delivery? Collect your payment at the door! Want to take your business to a state fair? Take your POS system with you! 
Printing from your mobile devices does not mean things have to get complicated. There are few steps that should be followed as per the guidance to easily print a mobile receipt directly from the printers. You need to be aware of the connectivity of Wi-Fi and Bluetooth connection before connecting with any printer.