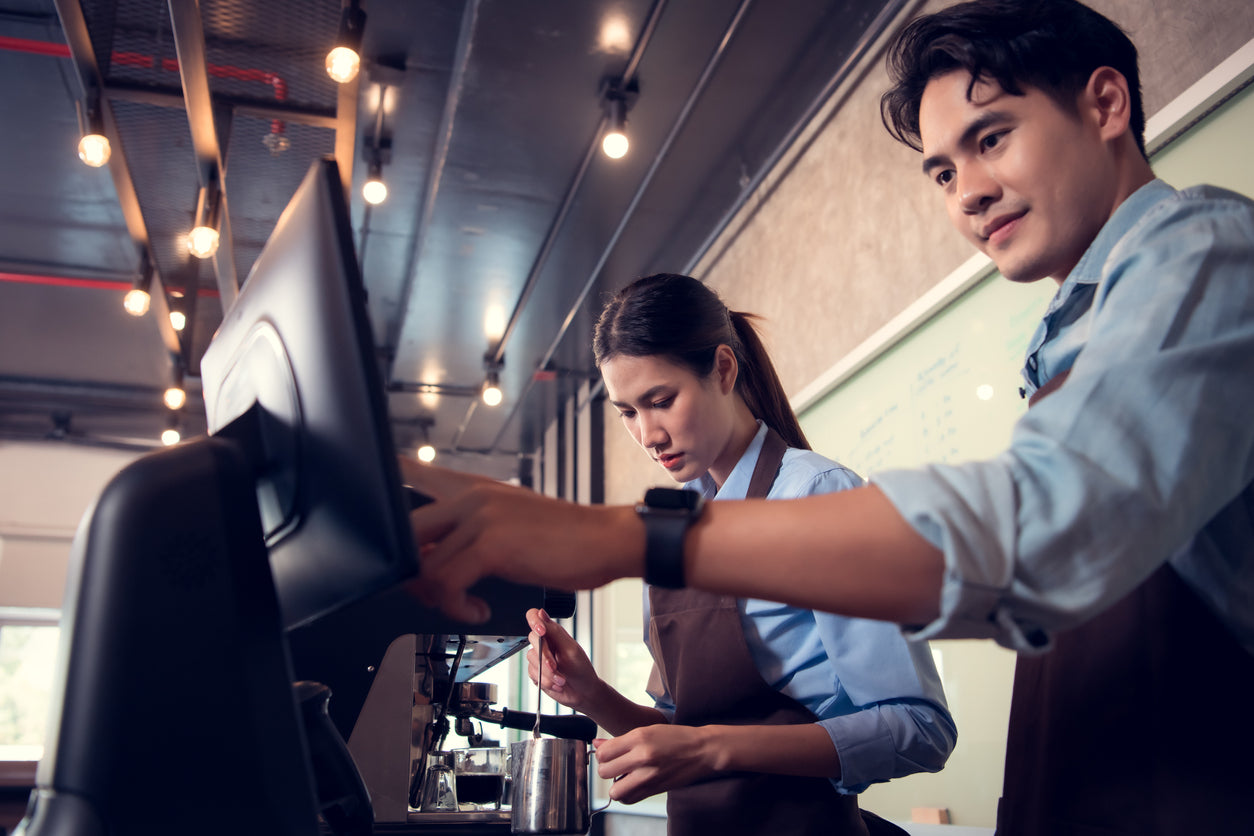 Must-Have POS Supplies For A Successful Business
Modern point of sale (POS) systems are far more than cash registers. Many various payment methods are supported by today's systems, including card and contactless purchases through smartphone wallets. They may also bring personalized customer experiences that aid in the development of your brand. The top 5 important POS supplies for retail establishments are listed below.
Barcode Scanners
As your business manages a store with a large number of items, such as micro supermarkets, apparel stores, or retail in general, barcode scanners are vital tools because they eliminate the need to manually input pricing or make identification errors.
They can be desktop scanners that are installed at the checkout area and are perfect for swiftly scanning several goods. They can also be wired or wireless portable scanners that can recognize barcodes at varying distances and locations thanks to their versatility.
Cash Drawer
A cash drawer helps keep money organized and allows the cashier to process sales more effectively. It also minimizes the risk of theft and makes counting change simple. Nowadays, most POS systems have cash drawers with compartments for different value bills and coins, making it easier for cashiers to count change fast and precisely and saving time. 
Receipt Printer
Issuing receipts is critical for handling taxes and internal controls, thus you will need dependable POS printers. Because of their durability, quickness, and lack of ink, thermal receipt printers are the best choice for printing customer receipts.
If you have a large number of products, you should categorize them to make them simpler to find. In this instance, a label printer would be an excellent addition to your business. On the other hand, if you just need to provide information for internal controls, go for a different type of printer because thermal receipt printers produce receipts that lose readability over time.
Touchscreen Monitors
Your business's front-of-house point-of-service kiosk must include a touchscreen interface. Consider installing a payment terminal on the consumer display where it is most accessible for customers to complete purchases.
Because so many POS systems work over the cloud, a touchscreen device, whether a smartphone or tablet with internet access, should suffice. All essential pricing, transaction, and inventory data are saved externally on servers in third-party data centers with a cloud-based POS system. 
Credit Card Reader
The credit card terminal/reader is the last piece of POS hardware required for your POS system. Customers now expect to be able to pay for things with a debit or credit card, so if they can't, they are likely to take their purchase elsewhere.
Credit card readers are available in a wide range of sizes and shapes. It might be a simple magnetic stripe card reader or one that can also handle chip cards and tapping payments.
Final Thoughts
There are many more types of equipment that will provide further advantages to your business. However, the ones we have listed are vital for every point of sale and, as such, should never be overlooked in a business that is prepared for the needs of the future.