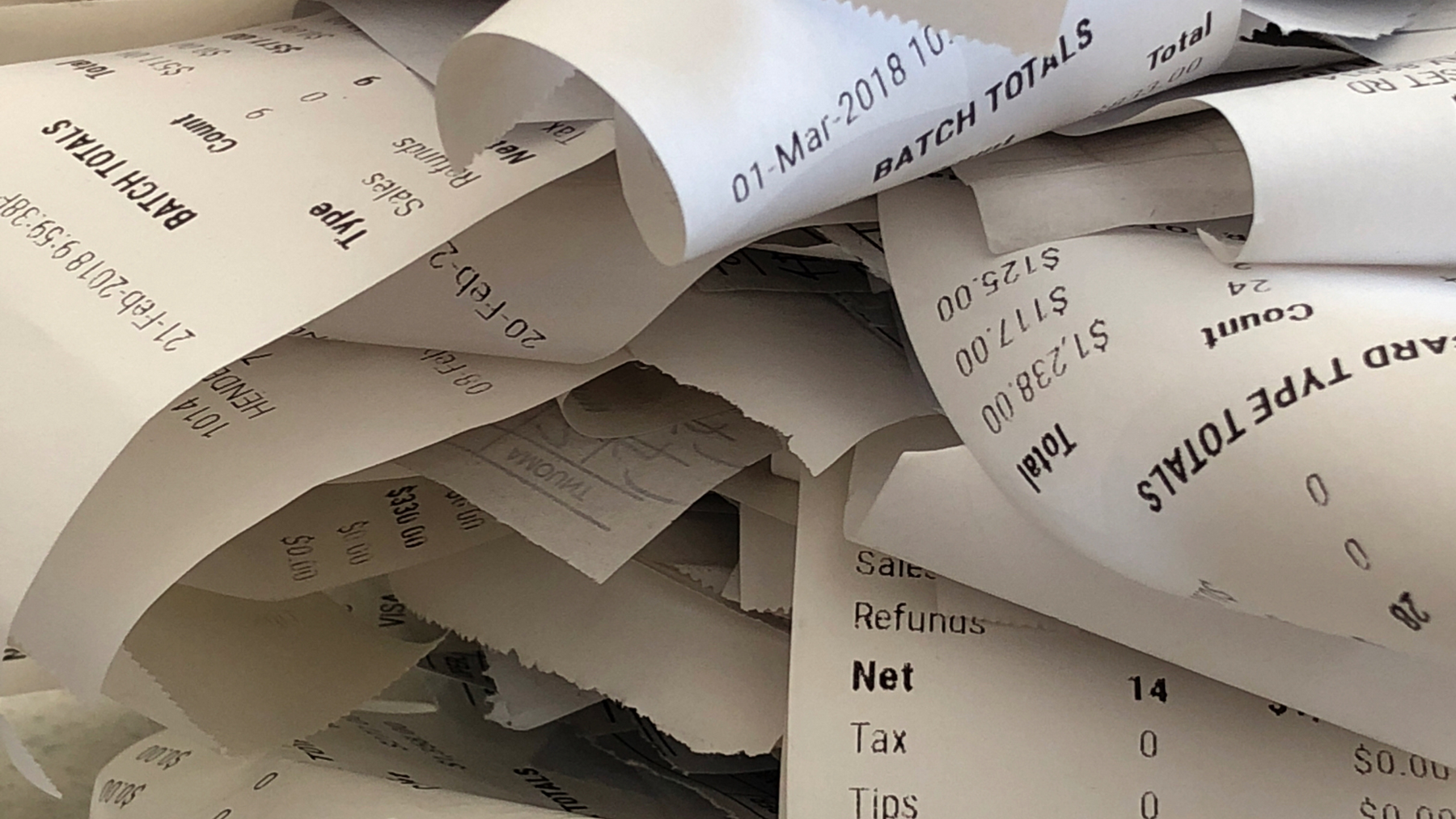 How to Use Less Thermal Receipt Paper: Reduce Waste
Thermal receipt paper is incredibly efficient for business use. After all, thermal printers function using heat, meaning there are no ribbons to purchase, and maintenance is infrequent. Additionally, they print quickly and make high quality images. However, you may be wondering how to reduce waste when using thermal receipt paper. 
Today, being environmentally friendly is definitely an important trend. Customers appreciate businesses that take steps to reduce their waste. Meanwhile, using less receipt paper can save your business some money over the long term. How can you use less thermal paper? Here are some ideas!
Redesign the Look of Your Receipt
One of the easiest ways to cut down on thermal paper usage is to print more efficient receipts. For example, everyone seemingly knows at least one vendor that has extra long receipts. Cutting down on the receipt text will reduce waste. 
Additionally, most printers are able to be programmed to decrease the margins, use a smaller font, and other methods of decreasing the total amount of space used. This is perhaps one of the easiest ways to reduce your thermal paper usage. 
Ask The Customer If They Want a Receipt
Many businesses print receipts automatically. After all, this is just efficient. However, you can also train staff to ask the customer if they want a receipt. Many customers toss the receipt fairly soon after receiving it, particularly for small purchases. 
Thus, this can be an effective way to drastically cut down on the amount of receipt paper that your business uses. It is also a great way to help customers feel that they are making a sustainable impact by their choices as well. 
Shift Your Accounting System
Many companies need to print a copy of each receipt for their own accounting processes. Obviously, this generates a lot of paper over time. However, you can develop an accounting system that does not require this. 
In fact, more and more small businesses are shifting to electronic systems that do not require receipts to be kept. While this may take some time and an upfront expense, it can greatly reduce waste and POS paper usage (saving money) over time. 
Use Custom Printed Paper Rolls
Many companies trust POS Paper for custom printed rolls. These can have special promotional messages and your company logo on the back. By moving these things from the front of the receipt paper to the back, you can save space. 
This is a great way to make your receipts stand out as an extra advertisement for your business while also cutting down on paper costs. If you have a lot of graphics and standard text on your receipt, consider shifting them to the back with custom printed receipt paper. 
Final Thoughts
As you can see, there are many ways to help cut down on receipt paper waste, saving money and helping you be more sustainable. Of course, another great way to save money is to purchase your receipt paper through
POS Paper
.